Balmain
Find a salon local to you and call to book today
Introduction
Balmain Hair Couture have been leaders in hair extensions for over 40 years, combining hair essentials with the latest catwalk trends. Paying attention to detail and perfection, Balmain are always looking for ways to improve their products and offer feminine and elegant style to all their customers.
The ultimate luxury in hair extensions is now available in selected Rush Hair salons. With a range of different services to cater all your hair volume needs, from permanent bonded extensions, rotation services and ready to wear collection your hair will be transformed. Our expertly trained Balmain hair extensions specialist can talk you through the services and all the options available.
Contact one of our salons below to book your free consultation.
SALONS OFFERING BALMAIN HAIR EXTENSIONS
Systeme volume
Providing long lasting bonded extension, Systeme Volume offers length and volume to give you the voluminous hair you have always dreamed of. This method of hair extensions is placed in the hair using a revolutionary system that applies 5 bonds at one time. Perfect for people living busy lifestyles that want volume but don't have the time. Delivering perfect results every time, this applicator places the bonds into the hair with precision. Available in two lengths and a variety of colours, these extensions create a quick colour update, add volume and length. Systeme volume will make styling your hair easier, no damaged ends and ensure your hair has that natural bounce all day long.
Ring extensions
Ring extensions are the perfect option to fill in voluminous hair, 100% human hair and spread evenly across the hair, these extensions blend easily and integrate perfectly into natural hair with a cold application method. The hair extensions are on a tiny ring that is attached to the client's hair at the root and secured in place. The hair can be rotated in the salon as it grows out, as the hair quality lasts up to 6 months when using Balmain Hair aftercare.
Tape extensions
Tape extensions can quickly create thicker and full bodied hair with a beautifully natural bounce, using a non-bonded hair extension application. The tape extension is stuck to the client's hair at the root to ensure it's as close to the scalp as possible. This service uses 100% human hair which is re-useable, perfect for natural blending and adding volume. Tape extensions will give you luxurious, highly fashionable style. Tape hair extensions are available for rotation and can be used in the hair for up to 3 applications. These hair extensions will last for up to 6 months, as long as the aftercare advice is followed.
Ready to wear extensions
The Balmain Paris Hair Couture Ready to Wear collection will allow you to change your hairstyle as you update your fashion! Express all your different looks for all occasions, with a large range of hair accessories to achieve different styles daily, you can now have a wardrobe of hair options too. Developed by backstage stylists, this range of hair pieces and hair additions create the most gorgeous catwalk inspired looks. Looking for luxurious length, volume or an up do? This collection can change your hair in minutes. Endlessly creative, fashionable, fun and easy to apply – create the ultimate Balmain look available in an instant. No commitment and voluminous hair.
Retail products
Hair couture inspired by backstage activities and developed for Balmain fashion shows and runway looks. Try the range of hair care products for passionate followers of fashion and all things hair related. Offering manageable soft and shiny hair, the ingredients include silk protein and argan oil to deliver volume for fine hair, moisture for normal hair and revitalising for dry hair. Presented in chic white bottles, these Balmain products are sure to add style to any bathroom. Speak to our expert team for more details.
BALMAIN PARIS
Moisturising Shampoo
£22.75
BALMAIN PARIS
Moisturising Conditioner
£24.80
BALMAIN PARIS
Soft Bristle Brush
£17.25
BALMAIN PARIS
Volume Shampoo
£22.75
BALMAIN PARIS
Volume Conditioner
£24.85
BALMAIN PARIS
Hair Dress MemoryHair
£77.25
BALMAIN PARIS
Clip-In Weft Set
£88.25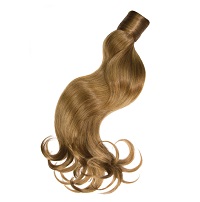 BALMAIN PARIS
Catwalk Ponytail
£56.95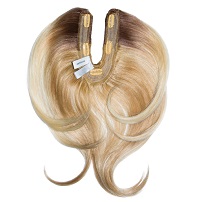 BALMAIN PARIS
Volume Superieur
£60.95
BALMAIN PARIS
Clip-In Fringe
£21.15
BALMAIN PARIS
Bloved
£58.75
ALL READY TO WEAR EXTENSIONS AVAILABLE IN A SELECTION OF COLOURS
BALMAIN HAIR COUTURE PRICELISTS
BALMAIN HAIR COUTURE AFTER CARE