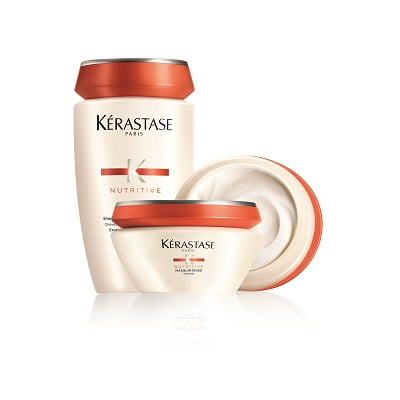 10 helpful styling tips for damaged hair
Embed from Getty Images Summer is coming and we all want to look our best, if you have any holiday plans coming up that means additional sun and chlorine to our hair which can cause extra damage to your hair. Try our styling tips to help solve your hair troubles and get healthy looking locks […]
Back to listings
Summer is coming and we all want to look our best, if you have any holiday plans coming up that means additional sun and chlorine to our hair which can cause extra damage to your hair. Try our styling tips to help solve your hair troubles and get healthy looking locks now.
1. Prepping damaged hair
First you should start by assessing your hair to find out why or what is causing damage to your hair. This could be for many different reasons such as diet, sun damage, air pollution, chemical damage (from continuous colouring) or simply needing a trim.
You can do this by checking the hair for split ends, frizz or general wear and tear and once you have identified the cause you can start to treat it with the right products.
2. Finding the right products for your hair
Start with a good quality shampoo and conditioner such as Kérastase Nutritive shampoo and mask this product is great because it has silicone derivatives and glucose proteins which help to repair and fill the damage, Keratin and collagen based products are also great for damaged hair. This will give you a good foundation for styling and maintaining your hair.
Some damaged hair can be treated with a deep conditioning mask or treatment and light serum which will seal minor damage and add shine to dull hair. If you wash your hair everyday we recommend that you try to minimize the times you wash your hair a week, this may be stripping your hair of natural oils that can protect the hair from harmful UV rays and sun damage. Try to use a heat protection spray before you start to dry your hair.
Secret top tip
To make the most of your treatment or mask apply as usual and wear a shower cap whilst you go in the shower. The heat from the shower will open up the hairs cuticle and allow the treatment to deeply penetrate the hair.
3. The right brush
To avoid further damage it is best not to use a brush when the hair is wet, instead opt for a comb or Tangle Teezer. You should not force the comb through as this will snap the hair and make it brittle or cause thinning to the ends of the hair.
If you struggle with combing your hair and find it is usually quite knotted then use a leave in conditioner or serum to help ease the strain put on the hair. Use a round barrel brush to smooth and blow dry hair. Flat brushes should only be used to brush hair through when styled or if you want a straight look.
4. Drying your hair properly
Try to dry your hair along the hair shaft, this means you don't roughen up the cuticle when drying and the hair will appear sleeker, this is easier if you use a nozzle to direct the heat exactly where you want it to dry.
Try to use a hairdryer that is not travel sized as regular hairdryers have more power and functions to control settings.
We recommend you use your hairdryer on a lower heat setting and do not use styling tools such as straighteners or tongs on wet hair, this adds unnecessary heat to the hair that can cause breakage or further damage.
If the hair is not 100% dry when you start to style or use tools then this can cause frizz and may mean the style falls out quicker and takes longer to create.
5. Cutting heat time
If you want to cut down on heat time there are a few options that you can try:
Dry the hair on a lower speed or heat setting.
Replace styling tools by blow drying the hair.
Create curls or waves with a diffuser (Try to minimize movement to the hair which will cause frizz).
Dry the hair and put into plaits or use an Aurora band to create curls or waves.
6. Styling products
Depending on the look you are going for there are many products to try:
For sleek shine use a pea sized amount of serum or oil to the ends of the hair.
If you are creating waves or curls try a styling mousse to add hold and structure.
For natural curls Kérastase Nutritive range is fantastic as it has been specially formulated with shorea and palm oils which provide deep nourishment straight into the hair follicle.
For updos and plaits a blow-dry cream before drying and a small amount of hairspray can be used for flyaways.
7. No heat styles
Why not try:
A sleek ponytail (try using invisi-bobble as they pull less on the hair)
A chic bun, this can be fun to experiment with low or high, pulled out and messy or sleek.
A braid, You can try many or just one, and there are many different types to try.
8. How to maintain at bedtime
Put dried hair in a smoothed loose bun before bed to create tousled waves or maintain your already styled hair.
9. Natural look
Always allow at least one day off a week for your hair to dry naturally.
10. Stop the cycle
For general wear and tear the most common problem surprisingly, is a ladies handbag! This can pull and rip hair out leaving a hole on one side. Recommendations would be to wear the hair up whilst carrying heavy bags and stop it from being caught under your handbag.
Protect hair against heat and chemical dammage by using heat protection and have regular treatments.