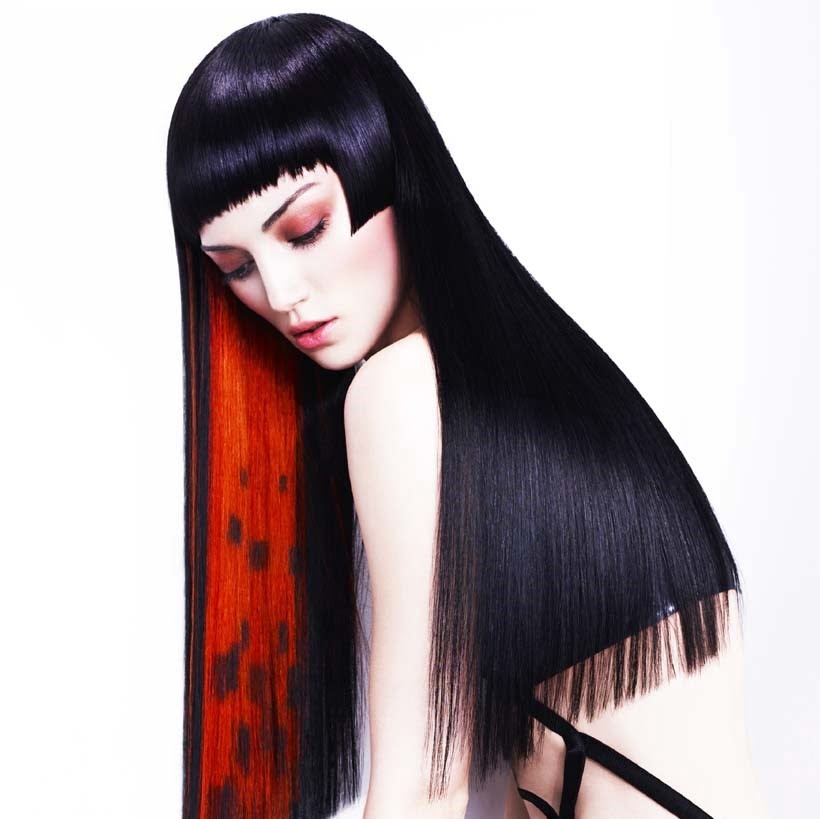 How to Find the Right Hair Colour for Your Skin Tone
It's often said that your hairstyle is the one part of your look that you wear every day; unlike clothes, our hair doesn't usually end up in the laundry basket. How a person wears their hair says as much about how they want to present themselves as their fashion choices, but it's important that a […]
Back to listings
It's often said that your hairstyle is the one part of your look that you wear every day; unlike clothes, our hair doesn't usually end up in the laundry basket. How a person wears their hair says as much about how they want to present themselves as their fashion choices, but it's important that a hairstyles suits our natural appearance whilst reflecting our individual tastes.
When it comes to the cut, you need to find out which hairstyles are going to suit your face shape. And the colour? Well this is all about your skin tone.
Skin tone vs. undertone
Now, most people can generally tell whether they have a fair, medium or dark skin tone, but when it comes to the colours that you'll find are the most flattering, it gets a little more complicated.
There's tone – the surface colour of the skin – and then there's undertone. Undertone is the subtle hue beneath the surface of your skin; this is the key to finding out your ideal colour palette (FYI, it also applies to makeup, clothing and jewellery). Whilst the surface colour of our skin can change, skin undertone never changes (even if you've got a tan!), so it's a much better way to determine which colours you really do suit.
How to determine your skin undertone
There are three undertone colours: cool, warm and neutral. If you have warm undertones your skin will appear peachy, yellow or golden; cool skin undertones have a blue, pink or red tinge, whilst neutral skin undertones are usually balanced between blue and yellow, and are generally closer in appearance to the skin's surface tone.
It's not necessarily that easy to decipher your skin undertone. It's rarely a case of just knowing whether you have a cool, warm or neutral undertone; you'll probably have to do a few things to work it out:
1: Look at your veins
An easy way to determine your skin's undertone is by checking the colour of the veins on the underside of your wrist (in natural light). If they appear blue or purple, it's likely that you have cool undertones, whilst greenish veins indicate a warm undertone. If you're not sure whether they're green or blue, or if your veins aren't that clear and seem to match the colour of your skin, then you've probably got a neutral undertone.
2: Think about how your skin reacts to the sun
How does your skin fare after being in the sun? Do you easily burn, or do you tend to tan? The answer can help you to determine your skin's undertone (but remember: you should always apply sunscreen, whether you burn or not).
If you burn easily or turn pink, it means you've got less melanin in your skin, which usually points towards having a cool undertone. If you tan easily or rarely burn, you're probably warm or neutral-toned.
3: It's all in the eyes (and hair!)
People with cool skin undertones tend to have blue, green, pale brown or grey eyes and naturally blonde, brown or black hair with ash tones. If you've got brown, amber or hazel eyes and strawberry blonde, auburn, brown or black hair with hints of red, copper or golden tones, it's likely that you're warm-toned. Those with neutral skin undertones typically have hair and eyes that are a mix between warm and cool; you might have blue-green eyes with hints of copper, or eyes that can appear slightly cooler or warmer depending on what you're wearing.
4: Which colours do you suit?
Different colours work on different people and the main reason for this goes back to their skin undertone. Do you have a wardrobe full of blue, purple, grey, white or rose-coloured clothes? If these are 'your' colours, then it's likely your skin has a cool undertone. Earthy or autumnal colours like yellow, orange, red, olive green and cream or off-white look best on those with warm skin tones. If you're one of those lucky ladies who can get away with wearing almost any colour, it's because you've got a neutral undertone – it's the most versatile of them all.
5: Look at your jewellery collection
Whether it's blingy or understated, your jewellery collection can give you an indication of your skin undertone. Silver, platinum and rose gold jewellery looks especially good against skin with cool undertones, whereas gold jewellery usually flatters warm undertones. If your jewellery collection is a mix of metals, then (you guessed it), you're a neutral.
I've worked out my skin undertone: so, which hair colours will I suit?
One thing to remember, is that skin tone (i.e. whether you're fair, medium or dark) still plays a part when it comes to finding that hair colour that's really going to work on you; it doesn't necessarily follow that your skin undertone is cool if you're fair, or that you've got warm undertones if your skin is dark. What's more, there aren't hair colours that you need to be wary of per se; rather, it's about choosing the right shade that's going to flatter your skin tone (and undertone), and accentuate your natural features.
Blondes
If you've got fair skin with cool undertones, an icy platinum blonde or a softer baby blonde will flatter your porcelain complexion. Ash tones work really well; you should avoid warmer blonde shades like copper, gold or caramel, since they can add a pink tinge to the skin (making you look more pink). Conversely, if you've got fair skin with warm undertones, these warmer shades are going to make your skin glow.
For blondes who have a medium skin tone with cool undertones, sandy or beige blondes work especially well; similarly, those with warm undertones should go for a more natural look. Basically, when it comes to medium complexions, brondes (or brownish-blondes) just wanna have fun.
If you've got dark skin with warm undertones, you should offset a soft honey blonde with dark roots; balayage or ombré hair colours are a great option. Ash blondes work better on dark skin with cool undertones.
Brunettes
Brunettes who have fair skin with cool undertones can go anywhere between light and dark, though blue-based, taupe or neutral browns will work better than those with a reddish tint to them. If you're fair-skinned with warm undertones, go for a richer brunette.
If you're a brunette that has a medium skin tone with cool undertones, go for a glossy, rich chocolate brown. Alternatively, a tone with a purplish tinge, or even a blue-black colour will offset your complexion. Those with a warmer undertone should keep clear of brunette colours that have a bluish tint to them, but apart from that, anything goes; dark mahogany browns are especially flattering. If you want to go lighter, a honey almond colour works wonders on those with warm undertones.
Olive-skinned beauties are usually blessed with dark brunette tresses worth coveting, though when it comes to dyeing, those with olive skin can experiment with ashier shades of brown too.
Like olive-skinned ladies, those with dark skin and warm undertones are typically born with beautiful, brunette hair. Deep, cool complexions really suit inky black or blue-black shades. You can add depth to naturally dark hair with tonal highlights in bronzes and lighter browns.
Reds
Flawless porcelain skin and naturally red hair often come as a pair; this more neutral shade is one that works best on fair skin with cool undertones (mother nature knows what she's doing!), so if you're looking to dye your hair red, you should veer towards a more natural-looking auburn colour. It's also quite typical for natural redheads with fair skin to have warm undertones. Think about Emma Stone; her copper red hair colour is the perfect example of how flattering this shade can be.
If you've got a medium skin tone with cool undertones, you should go for a burgundy or purplish-blue red colour; orange shades run the rusk of washing you out. For those with warm undertones, the opposite is true; reds that have a slightly orange tint are going to look better than cool-toned reds on you; copper or rust reds are a fail-safe option.
If you have dark skin with warm undertones and fancy going red, take a tip from Rihanna and opt for a bold, fire engine red, or keep things a little more understated with a coppery base. If you've got cool undertones, you should go for a purplish-red; a beautiful blackberry shade perfectly offsets deep, cool complexions.
Non-natural colours
You didn't think we'd neglect to mention unicorn hair colours, did you?! Nowadays, it's all about non-natural hues; from pretty pastels to bold neon shades, technicolour hair is where it's at. However, the skin tone/skin undertone rule still applies; the colour of your hair can lift your skin or leave it looking sallow – no matter how bright it may be.
Pastel pink shades are ideal for those with fair, cool complexions. If you've got warm undertones, pastel blue-hues will reveal your inner glow; think pastels like lavender, baby blue or aqua (after all, everyone secretly wants to be a mermaid!).
Vibrant jewel colours like fuchsia or magenta enhance the depth and natural glow of medium to dark skin tones (especially those with cool undertones). Compliment a medium skin tone that's got warm undertones with jewel-hued blues and aqua colours; if you're really into the idea of lighter non-natural colours, consider an ombré pastel hair colour with natural-looking roots.
Dark skin with cool undertones can really pull off colour-popping purples; vivid violets, bright purple-pinks and even slightly blue hues are perfect for making a statement. Those with warmer undertones will find deeper purples like plum and ruby more flattering, since they'll enhance the natural radiance of your skin.
Hair colours for neutral skin undertones
If your skin undertone is neutral, you'll probably need to focus more on what suits your skin tone (based on its surface colour). You should always think about the texture, weight, length and overall health of your hair, as well as its current (and natural) colour before reaching for the dye. Book a consultation with your colourist to discuss your options before committing to a new colour.