If you're observant, you may have noticed a splash of colour creeping onto our salon windows and across our social media platforms… Rush is dedicated to colour and delivering expert colour results. With that in mind, we're excited to announce the launch of Rush Colour Artists!
Rush Colour Artist's matters to you because it's all about providing the highest standard of care for your hair, whilst ensuring you understand your colour and services. At your consultation, your Colour Artist will establish your colour journey with you, meanwhile explaining colour terminology and the reasons for your required services and treatments. For example, the difference between a balayage and ombré, or what a toner is and how it will help obtain your desired colour.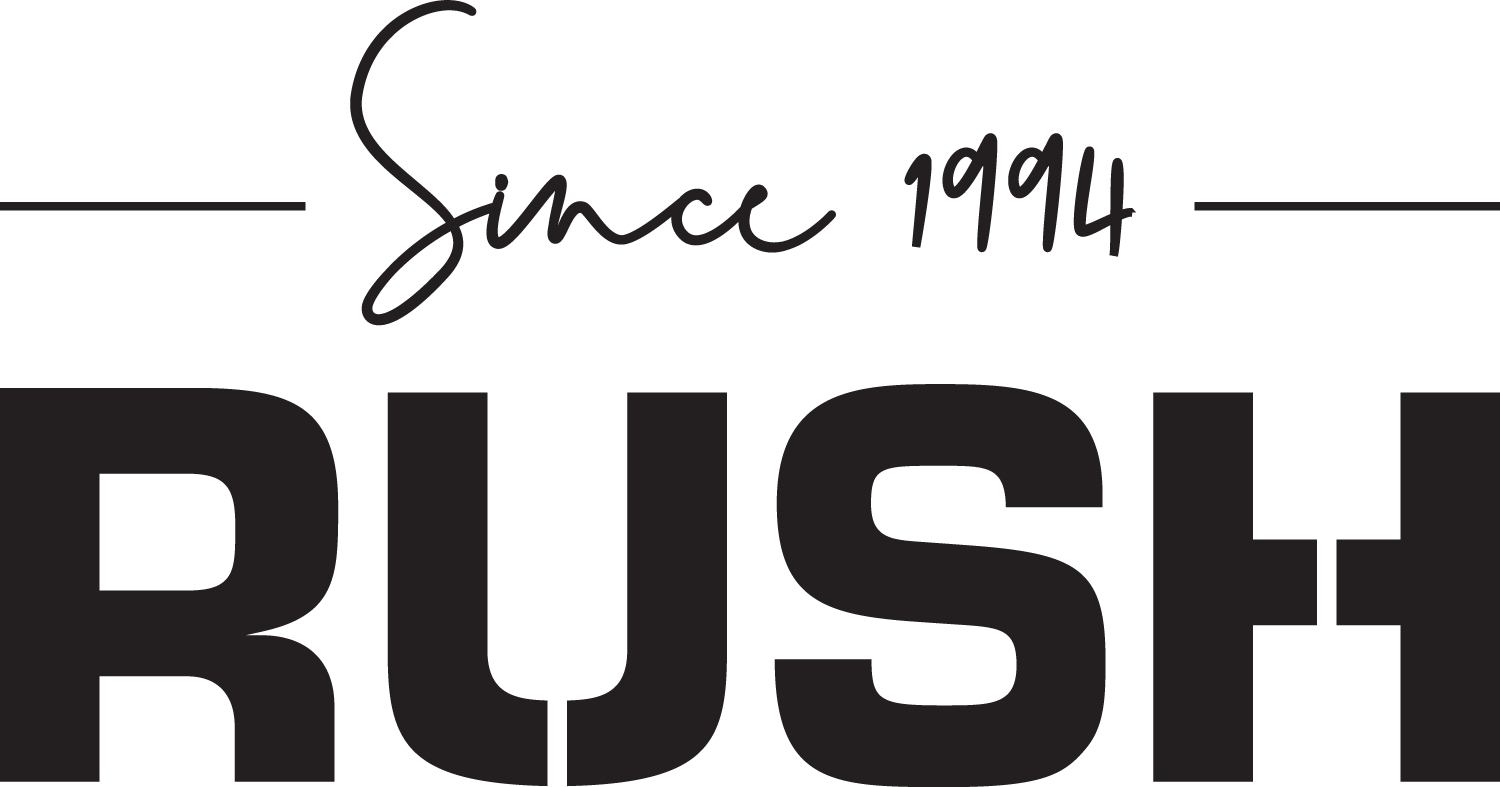 It's with a heavy heart we have temporarily closed all Rush Hair & Beauty Salons.
The health and safety of our clients, our teams and our teams' families are our priority at this time.
The goal of RUSH Colour Artists initiative is to demystify colouring services and promote artistry, quality and craftsmanship!
Welcome To Life In Colour
WHAT IS BALAYAGE?
Balayage is a natural looking, low maintenance way to add lighter shades to your hair. Using a free-hand technique colour is swept through the mid-length and ends giving an organic, sun-kissed look and feel. For those who want to refresh their natural hair colour, add a Glossing to your service to brighten dull colour, leaving your hair looking healthier with super shine.

IS BALAYAGE RIGHT FOR ME?

Balayage is the ultimate low maintenance colour, perfect for anyone who doesn't have time to regularly visit a salon. Balayage isn't just for blondes, this organic looking colour technique suits brunettes and redheads too. A toning service will be required to achieve a bespoke, personalised colour finish.
HOW LONG DOES BALAYAGE LAST?

We recommend visiting your Colour Artist every 10 weeks to maintain your look. You may want to refresh with a toner in between visits to keep your colour looking radiant for longer.
HOW DO I MAINTAIN BALAYAGE?

To ensure your balayage looks its best, we recommend using natural products such as Kérastase Aura Botanica.
ARE HIGHLIGHTS RIGHT FOR ME?


Highlights create an overall lighter effect on your natural hair colour, so if you are looking to go lighter, this colour technique could be for you. Your colour Artist will work with you to create the right shades to compliment your skin tone and style.
HOW LONG DO HIGHLIGHTS LAST?


We recommend visiting your Colour Artist every 8 weeks to ensure your highlights stay bright and salon fresh.
HOW DO I MAINTAIN HIGHLIGHTS?

To keep your highlights looking bright and luminous, use a professional formula shampoo such as Kerastase Blond Absolu to prevent damage and keep your hair nourished. Boost radiance by adding Kérastase Blond Absolu Bain Ultra Violet Shampoo into your routine once a week. Sun exposure can cause your colour to fade and lead to hair damage. Why not try an intensive hair masque for that extra layer of nourishment!
WHAT ARE HIGHLIGHTS?
Finely woven pieces of colour, perfectly placed throughout your hair from root to tip. Highlights are a great way to brighten your natural base giving you a lighter, multi-tonal look. Highlights can be placed through all of your hair to create an overall lighter appearance or just a few lighter sections to frame your face. Choose from a T-section (front hairline and parting to cover your roots in between appointments), half-head (top, sides and crown of your hair), full-head (applied throughout all of your hair) or something bespoke to you.

WHAT IS A FULL-HEAD COLOUR?

An all over colour, whether it's lightening or darkening, to enhance your natural colour or cover your greys. Full Head Colour is applied as one even shade from root to tip or can be used to create a multi-tonal look to enhance the natural texture and movement of your hair. Your Colour Artist will advise you on the type of colour that's best for you: glossing (super shiny, low-maintenance colour that gradually fades with less noticeable regrowth), INOA (ammonia-free permanent rich and luscious colour, kinder to your hair), permanent colour (the most durable option to cover greys or change your natural colour).

IS A FULL-HEAD COLOUR RIGHT FOR ME?

Whether you are looking for a dramatic change or just want to cover your greys, a full head of colour can be a great, low-cost option. This colour option is great for all hair lengths and textures.
HOW LONG DOES A FULL-HEAD COLOUR LAST?

We recommend visiting your Colour Artist every 4-6 weeks to cover your roots and refresh your shade.
HOW DO I MAINTAIN A FULL-HEAD COLOUR?

Protect your colour and provide long-lasting radiance by using the specifically formulated Kérastase Reflection range. Great for daily upkeep and provides a full range of products to meet your every need.
WHAT IS OMBRÉ?

Ombré is a gradual fade that is typically darker at the root and gets gradually lighter through the mid-lengths and ends of your hair. Your roots can be left as your natural colour or can be glossed to enhance your natural tone. Ombré is a versatile fashionable colour, not just for those with blonde hair, it is great for redheads and brunettes too.
IS OMBRÉ RIGHT FOR ME?
Ombré is a low maintenance great colour option, for anyone with shoulder length or longer hair that wants to try a lighter look but isn't sure if it will suit their skin tone as it keeps a more natural colour around your face. A toning service will be required to acheive your perfect shade.
HOW LONG DOES OMBRÉ LAST?

We recommend visiting your Colour Artist every 10 weeks to maintain your overall look but you may want to refresh your toner every 4-6 weeks.
HOW DO I MAINTAIN OMBRÉ?

Ombré is a great look for longer hair, use the Kérastase Extenstioniste range to keep your long locks looking and feeling lush and healthy.
WHAT IS PRE-LIGHTEN & TONE?

Pre-lighten and tone is a double colour application. Firstly, your Colour Artist will apply a pre-lightener to 'bleach' your hair to an all-over light blonde. Following this, a toner will be applied to achieve your desired shade. Your Colour Artist will add Smartbond to your colour to strengthen and protect your hair throughout the process.
HOW LONG DOES PRE-LIGHTEN & TONE LAST?

We recommend visiting your Colour Artist every 4-6 weeks to maintain the colour and keep your hair at its very best. Leaving it longer than 6 weeks may result in an extra colour application being needed.
IS PRE-LIGHTEN & TONE RIGHT FOR ME?

If you want to go as light as possible, pre-lighten & tone will meet your platinum dreams.
HOW DO I MAINTAIN PRE-LIGHTEN & TONE?

We recommend in-between salon visits every 6th time you wash your hair with Smartbond Part 3 Shampoo to keep your hair healthy and strong. Try Redken's Extreme and Kérastase Resistant ranges for day-to-day use to prevent further hair damage.

Colour Artists, brining colour, life and beauty together!
Visit any Rush salon and speak to a Colour Artist today about your hair colouring needs.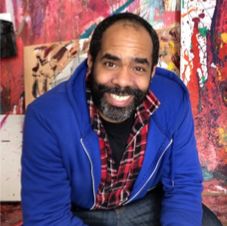 Matt Small is a painter. His work is primarily bold, engaging portraits of overlooked and underprivileged youngsters.

"The theme of my work is young, dispossessed people: individuals who feel undervalued, who don't have a voice, who get overlooked."
Matt paints directly onto salvaged, discarded pieces of metal, bringing physical elements of the city like car bonnets and old signs into his work. They become somewhat symbiotic with the subjects of his compelling portraits.
"I thought it'd be interesting to connect the two – that oven door, that shelving unit, that piece of trash to someone – I don't see it like that, I see that it can be something beautiful and worthwhile. That's how I see our young people too. Let's look at their potential, at the hope that's in all of them."
Matt is involved in many social schemes within his community. His current project "Hope is Life" is a series of weekly workshops where young people can express themselves through art and music. These very youngsters are often the subjects of his work.
The collaboration between RUSH and Matt Small is all about what RUSH represents - colour, vibrancy and accessibility for everyone!
"For me, art is all about everyone enjoying art – quality, professionalism and enjoyment is what RUSH represents, a real dynamism. I love the fact that RUSH is all about the people as my art is all about the people too. It was great fun to work alongside the team to bring this project together - it's all about colour, it's all about life."
Matt worked with RUSH Artistic Team to create colour techniques as well as the backdrop to our photo shoot, bringing along some elements from his studio and his artwork, of course! What is more, Matt worked on quite a few bespoke pieces, marrying art and hair, many of which are now displayed across our salons. RUSH Colour Artists logo is also a manifestation of Matt's unique touch!

Copyright 2018 © Rush Hair Ltd