New Salon Coming Soon: Rush Twickenham
Call 020 3740 1554 to book today. On your mobile? Click here to call Rush Twickenham today! After a great start to the year opening Rush Brentwood, we're pleased to be opening yet another salon, Rush Twickenham!  On Saturday 23rd May we will open the doors to Rush Twickenham with long standing employee and now Rush Franchisee, Leona Loosley. We will […]
Back to listings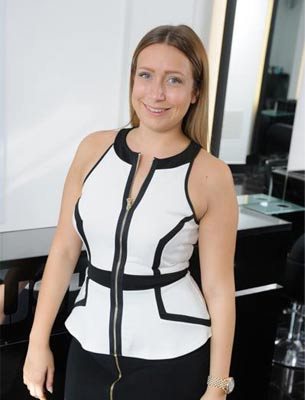 Call 020 3740 1554 to book today.
On your mobile? Click here to call Rush Twickenham today!
After a great start to the year opening Rush Brentwood, we're pleased to be opening yet another salon, Rush Twickenham!  On Saturday 23rd May we will open the doors to Rush Twickenham with long standing employee and now Rush Franchisee, Leona Loosley.
We will be celebrating the official Grand Opening with a twist!  Visit us on the day for a glass of bubbly, cupcakes, a fabulous goodie bag, amazing competitions and we'll be accompanied by a face painter for the children and many special guests.
Find out what Leona has to say about embarking on her new journey as a Rush salon owner and what customers can expect from her fabulous new salon.
How long have you been working with Rush?
I've worked for Rush for 7 years.
Why did you choose to make the transition from a Rush employee to a Rush Franchise owner?
After starting at Rush as an assistant and working my way through the stages, I have always known how much room there was to grow within the company. I have a strong business acumen as well as a real passion for hairdressing so franchising is the next logical step for me in my Rush journey, and I'm very excited about it.
Tell us about your salon location?  What's special about Twickenham?
Living in Twickenham myself I know what a beautiful area it is.  With Twickenham stadium just around the corner as well as the picturesque cobbled Church Street and river views, it's the perfect place to offer the Rush experience. There is also an amazing atmosphere and buzz in Twickenham especially with the Rugby World Cup coming to us later in the year.
What can customers expect from the new Rush Twickenham salon?
Rush Twickenham is modern and stylish as well as being warm and comforting. It's a place you can expect to receive beautiful colour services using L'Oréal Professional and the most up to date trends in your hair cut too. With a wide variety of services and product ranges stocked including Kérastase, Redken and Moroccan Oil you know you are in safe hands as soon as you walk through the door.
How would you describe your new salon team?
The Twickenham team are experienced skilled professionals who are up-to-date with all the current, classic and timeless trends. Being a stylist myself I know that being skilled in your trade is important along with strong customer service skills and team spirit. Passion, dedication, knowledge and care are what anyone walking through the doors of Rush Twickenham can expect to receive from myself and my team.
Why not book in to treat yourself at Rush Hair Twickenham today?