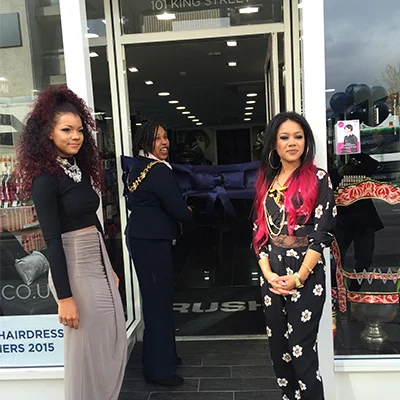 Rush Hammersmith Re-Opens Under New Management
Rush Hammersmith re-opened its doors on Saturday 19th March 2016 with new owners, Ruby and Josie. The sisters, now joint franchisees, have relaunched it with their own creative flair! Ruby and Josie join Rush with a background in both hair and beauty. Their ambitious and creative personalities bring exciting ideas to the salon in Hammersmith! […]
Back to listings
Rush Hammersmith re-opened its doors on Saturday 19th March 2016 with new owners, Ruby and Josie. The sisters, now joint franchisees, have relaunched it with their own creative flair!
Ruby and Josie join Rush with a background in both hair and beauty. Their ambitious and creative personalities bring exciting ideas to the salon in Hammersmith! Their first new addition is a fabulous new Essie nail bar, making the salon a one-stop-shop for hair and nails!
The salon is conveniently located on King Street in Hammersmith and is one of a few selected salons with specialised services: Afro Services and a Nail Bar! The salon is open all week at hours suited for those little time to spear, be it before a show, on your lunch break or just a much need pampering session.
Ruby and Josie have added some glitz and glamour to Rush Hammersmith and are excited to own and manage their new salon. We're looking forward to this exciting new journey with the the sisters at Rush Hammersmith.