Rush Hair Gallery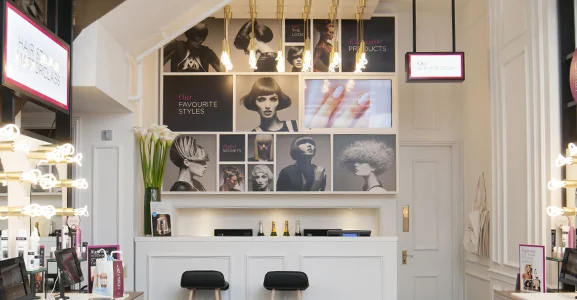 HAIR GALLERY MASTERCLASS: DONE or UNDONE
Are you #DONE or #UNDONE ?
The Hair Gallery has launched this season's new Masterclass programme, Done & Undone. A £15 Hair Masterclass will teach you how to create and style this season's popular fashion hair trends using interactive display screens along with our top hair stylists, all while you enjoy a glass of bubbly!
Whether you choose the more sleek #Done look or effortlessly chic #Undone look, you will learn how to create catwalk hairstyles at home and find out which products to use to achieve your chosen style.
To book, call The House of Rush and quote Hair Masterclass.
RUSH HAIR GALLERY BLOGGERS EVENT
Are you #DONE or #UNDONE ?
Everyone was treated to a hair master-class tutorial and was styled by our amazing House of Rush Stylists using some beautiful new Redken styling products. Each master-class was personalised to every blogger's style whether they wanted a 'done' or 'undone' look.
There were plenty of Rush stylists on hand for tutorials as well as canapés, cupcakes, bubbly and some gorgeous goodie bags with a range of the very best L'Oréal products.
HAIR GALLERY TOP PICKS
Our Product Finalists
Discover the top selling hair products for creating the Fashion forward looks this season from our retail pros at the Hair Gallery at The House of Rush.
Launched last year the Hair Gallery offers an extraordinary interactive hair retail experience, to give you the most enjoyable hair & beauty shopping adventure while you shop.