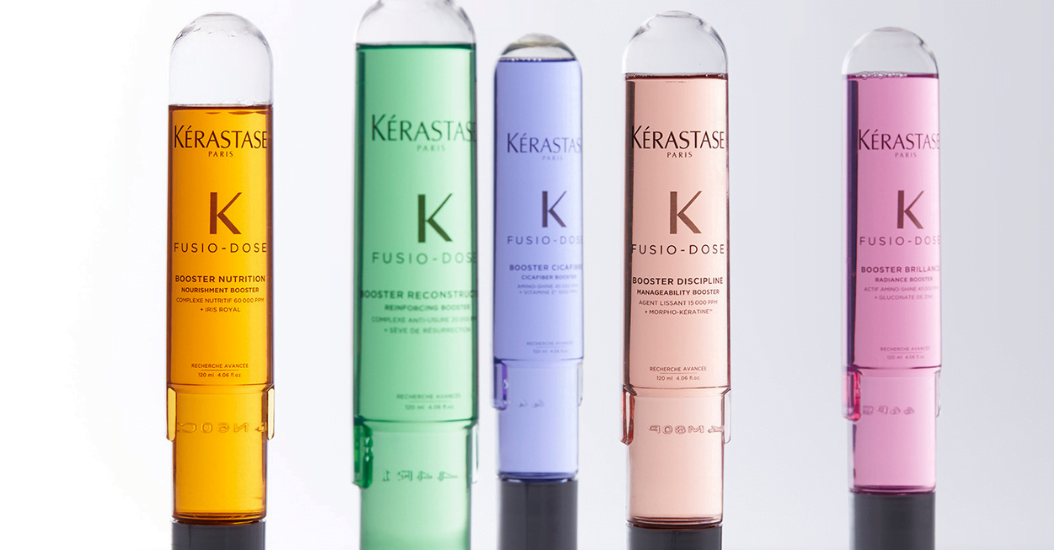 Kerastase Fusio-Dose, your new best friend…
The Kerastase Fusio-Dose treatment is the perfect add-on to any service… It combines a concentre with a booster to create a personalised treatment unique to your hair needs. Your main concern is tackled by the concentré, while your secondary concern is tackled by the booster and there are over 20 combinations to choose from! It's […]
Back to listings
The Kerastase Fusio-Dose treatment is the perfect add-on to any service… It combines a concentre with a booster to create a personalised treatment unique to your hair needs. Your main concern is tackled by the concentré, while your secondary concern is tackled by the booster and there are over 20 combinations to choose from!
It's the ultimate in-salon express treatment, that takes just minutes, suitable for all hair types and achieves lasting results… now tell us that this isn't going to be your new go-to treatment?!
How does it work?
Firstly, your stylist will complete a hair diagnosis with you. This is the perfect time to let them know any of your hair concerns and what you'd like to achieve, as they can then take this into account when they're picking your perfect combo.
Your stylist will then go and create the magic…
Once you're ready to head over to our spa area to have your hair washed, your specially created Fusio-Dose will be applied and will only take a few minutes to work its magic.
The best bit… results last up to 5 washes!
We know there's no better feeling than strutting out the salon with confidence and this treatment is guaranteed to give you just that. From just £18, we know you won't be disappointment.
From boosting shine, controlling frizz, strengthening and nourishing coloured hair or reducing damage, a Fusio-Dose is a must-have at your next appointment! Just ask your stylist now to add this #hairgoals treatment.