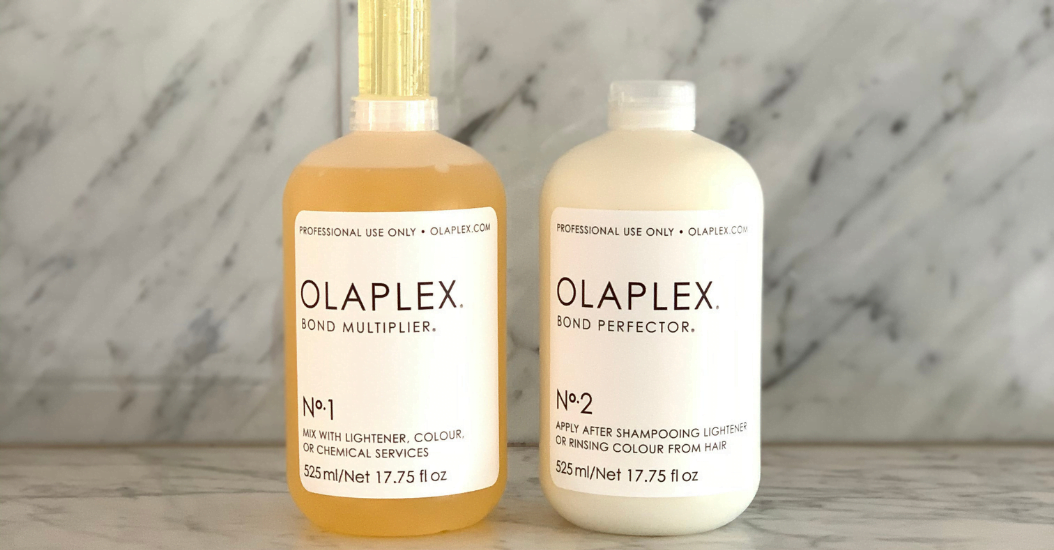 Everything you need to know about Olaplex
Have you heard about Olaplex but not sure about all the ins and outs? Then check out the below, as we've pulled together all the answers to the questions, our stylists get asked the most… What is Olaplex? Olaplex is one of our favourite salon treatments that launched back in 2014. Since launching, it has […]
Back to listings
Have you heard about Olaplex but not sure about all the ins and outs? Then check out the below, as we've pulled together all the answers to the questions, our stylists get asked the most…
What is Olaplex?
Olaplex is one of our favourite salon treatments that launched back in 2014. Since launching, it has rocked the hair industry and has given hairdressers the ability to repair damaged hair, whilst also pushing to get the hair colours and styles that clients want. We like to think of it as a little drop of magic, here at Rush.
How does Olaplex work?
Olaplex works on the hair internally to seek out and repair broken hair bonds caused by chemical, thermal, mechanical and environmental damage. The in-salon treatment has two steps that work together…
The first step is using Olaplex No 1 Bond Multiplier. This is used as an additive to lessen damage during colour processing.
Next, your stylist will use Olaplex No 2 Bond Perfector. This is applied after rinsing the hair to repair and strengthen your locks.
Who is Olaplex for and what other services can you have it with?
Olaplex is beneficial for ALL hair types. Whether your hair is colour treated, texture treated, virgin or anything in between.
It's the perfect complimentary service, that can be used alongside most of the services you can book at Rush (excluding a Keratin Blowdry). So why not add it to your next appointment today?!
What are the benefits of an Olaplex treatment?
The benefits of Olaplex are endless, with the main one being that it prevents and repairs damaged hair, making it too good to be true, for those that are regulars to colour. Others also include:
Shinier hair
Improves moisture
Strengthens hair
Reduces frizziness
How often should I get an Olaplex treatment?
We'd recommend every 4 weeks, and especially when you are getting colour.
How much is an Olaplex treatment?
Olaplex starts at £31.
Are Olaplex products vegan-friendly?
Yes! All products from Olaplex are vegan and cruelty-free. They are also sulfate, paraben and phthalate free – so perfect for all those looking for products that are kinder on hair.
Want to up your hair game, then what are you waiting for?! Add an Olaplex at your next appointment and we promise you won't be disappointed!