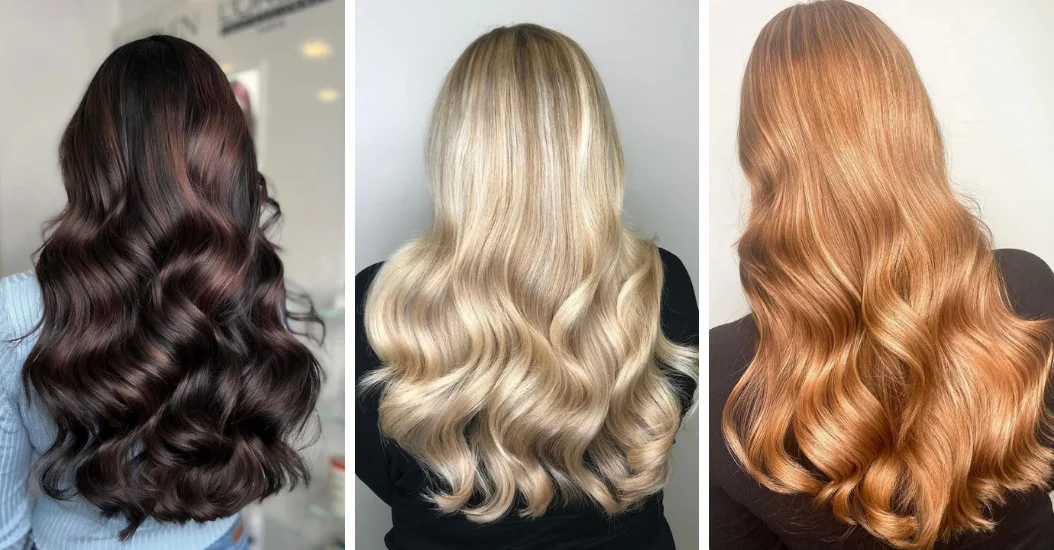 What is Balayage? Balayage vs. Highlights & Ombré
What is Balayage? Your Questions Answered Whether you're new to hair dye or your tresses change colour more often than a mood ring, you're sure to have heard the term 'balayage'. This technique has been around for literal decades now: born in France (in the '60s) and made popular in America (in the '90s), it […]
Back to listings
What is Balayage? Your Questions Answered
Whether you're new to hair dye or your tresses change colour more often than a mood ring, you're sure to have heard the term 'balayage'. This technique has been around for literal decades now: born in France (in the '60s) and made popular in America (in the '90s), it took a while for the UK to take notice; we were busy being ride-or-die for chunky, skunky highlights until the mid '00s (and now they're back…). 

So, what is balayage? What's the difference between balayage and highlights, or ombré? How long does a balayage appointment take? You could be topping up your balayage every six week at your local salon and still have questions about it, so we've gone ahead and gathered every head-scratcher we could find. Here's Tina Mehmi, member of the Rush Colour Workshop team, to give you the honest and uncomplicated answers you're looking for.
Already got your inspo pics and ready to modernise your hair colour with this contemporary technique? Find your closest Rush salon and book an appointment with one of our highly skilled stylists.
So, what is balayage and what does it mean?
'Balayage' comes from a French word, meaning, 'to sweep'. This highlighting technique involves painting the hair with ribbons of colour, free hand, for a blended, multidimensional finish. As the colour doesn't start at the roots, you can achieve a low-maintenance style with balayage; ideal if booking regular hair appointments is not your strong suit.
Want to know if you're looking at a balayage? It's completely customisable to each person's taste, but you'll see characteristic soft strokes of colour towards their mid-lengths into the ends. Balayage is *the* perfect choice if you want a sun-kissed, natural look, or a lighter, brighter mane; as little or as much colour can be added to your tresses as you desire, creating a bespoke 'do that is uniquely yours.
How to pronounce balayage
It's pronounced 'BAH-LEE-AHGE', or sometimes, 'BAH-LAY-AHGE'. Don't worry too much about how you say it though, a good hairdresser is sure to know what you're talking about straight away. And once you fall in love with your very own balayage style, you'll never forget how to say it again!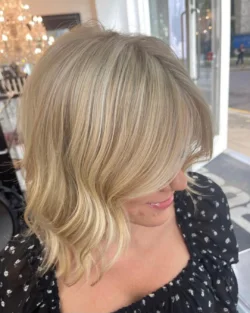 Balayage vs. highlights: what's the difference?
Traditional highlights start directly at the roots and create a bolder contrast against your base colour. Your hairdresser will separate small, carefully selected sections of your hair, wrap each in foil and add dye form tip-to-ends. The foil will then be sealed, leaving the dye to do its job! Compared to balayage, traditional highlights give a very *done* and less natural finish, and you'll have more obvious grow-out after a month or two. On the other hand, traditional highlights might be just what you're looking for if you prefer a structured highlight pattern and you want to brighten your hair from the roots.
And what's the difference between balayage and ombré?
The word 'ombré' means 'shade' in French. An ombré is a solid look that usually features a darker shade from the roots to mid-length, then a lighter shade on the ends. The technique involves applying a colour to the roots and bleaching the bottom of your hair, creating a striking contrast.
How much does balayage cost?
Balayage is a very personalised technique; the application will depend on various factors including hair density, haircut and desired result. Prices at Rush start from £96, but for an extra cost there are many add-on services such as regrowth colour and Olaplex, which can aid your mane's health and condition. We'd also recommend adding a toner when getting balayage, this is perfect for adding shine and removing brassy tones. Your colour artist should be able to give you a full cost breakdown after you consultation. 
How long does balayage take?
Your chosen balayage could take anywhere from an hour to three hours to achieve, depending on what you're going for. 
How long does balayage last?
The average balayage lasts around three-to-four months when properly looked after. If your colour starts to fade between visits, you can visit your Rush salon for a toner to boost the vibrancy.
How to maintain balayage: what does balayage look like grown out?
A balayage grows out beautifully – requiring far less maintenance and salon visits! The softer regrowth makes this technique perfect for somebody wanting to lighten their hair without the pressure of root upkeep. To keep your colour fresh and full of shine, we advise to book a gloss or toner in-between your colour appointments. We'd also always recommend professional home-care products to keep your hair and colour at its best. Our favourites are Kerastase Blond Absolu for all those blonde babes and Kerastase Chroma Absolu for any other colour.
Do as the French say: "Regarde le bon côté des choses", and look on the bright side, your new balayage will help you to do just that.