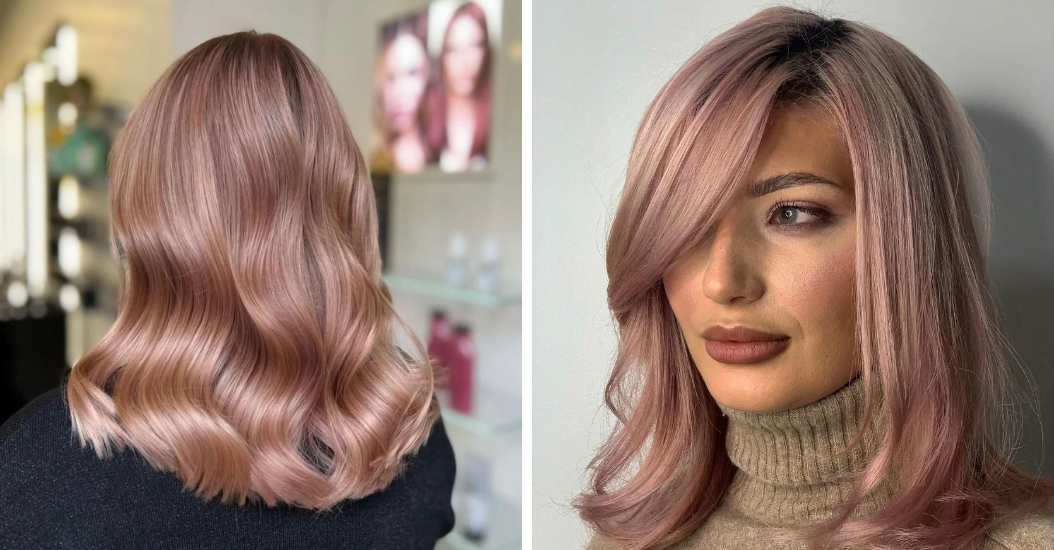 9 Swoonworthy Peach Hair Ideas for Enviable Locks
Peach is the latest colour trend that's sure to give you a 'do everyone will swoon over. "Peach is a great colour and super popular right now." Kirsty Judge, from our award-winning colour workshop team says. "I think this is because it's not a drastic change from blonde, but a really nice way to introduce […]
Back to listings
Peach is the latest colour trend that's sure to give you a 'do everyone will swoon over.
"Peach is a great colour and super popular right now." Kirsty Judge, from our award-winning colour workshop team says. "I think this is because it's not a drastic change from blonde, but a really nice way to introduce someone to a more creative colour."
To show just how different and how much potential this fruity shade has, Kirsty has shared with us 9 peach hair ideas, guaranteed to freshen up your style. And if one of Kirsty's gorgeous suggestions catches your eye, why not find your nearest Rush salon, and start your own peach hair journey, today.
1. A peach balayage bringing lift
This peach balayage weaves differing shades together, with rich berry ends. You can even make like our client and match your dress to your hair for a striking look.
2. A sophisticated peach bob
Bob hairdos can create an auestere symmetry to your locks. But by adding in peach tints it brings playful elements to a sometimes serious style.
3. Peach with pink highlights
Keeping alive those summer vibes, bright peach highlights are an exciting and bold statement, that'll bring an 'out of this world' element to your hair. To keep your bright highlights lasting as long as possible, it's recommended to get them topped up at least every 4 weeks.
4. Blonde locks with peach hints
The great thing about peach is it's incredibly versatile. If you want to keep your hair a more natural tone, why not add peach shades underneath or at the ends?!
5. Subtle peach tints nestled into blonde curls
Subtly elevating a golden blonde crown, peach tints emphasise softness and the striking brightness of your locks.
6. Waterfall peach-tinted waves
A peach tint gently catches the light, giving your tresses a just-styled look. As the peach hues start fading, your locks will become a beautiful warm blonde tone, making this a low-commitment colour choice.
7. Vibrant peach shading on short hair
Bring fun and life to your locks, this peach shade makes sure short hair is anything but boring. The best way to maintain this colour is to keep your hair strong and nourished using the L'Oréal serie expert absolute repair shampoo and conditioner.
8. Two toned long peach tresses
Giving your mane a bright look with lashings of extra character, two toning is a peach hair idea full of imaginative possibilities.
9. Striking peach ombre
This a-line bob is enhanced further with subtle peach ombre elements. It's a beautiful marriage of bright colours and hints of peach tones. If you're looking to go bolder than this look is one for you…
The peach hair colour trend is cool and versatile meaning you can go as bold or subtle as you like. But, if you want to try a trending hue that's slightly darker, our copper hair colour ideas are sure to give you the inspo you need.