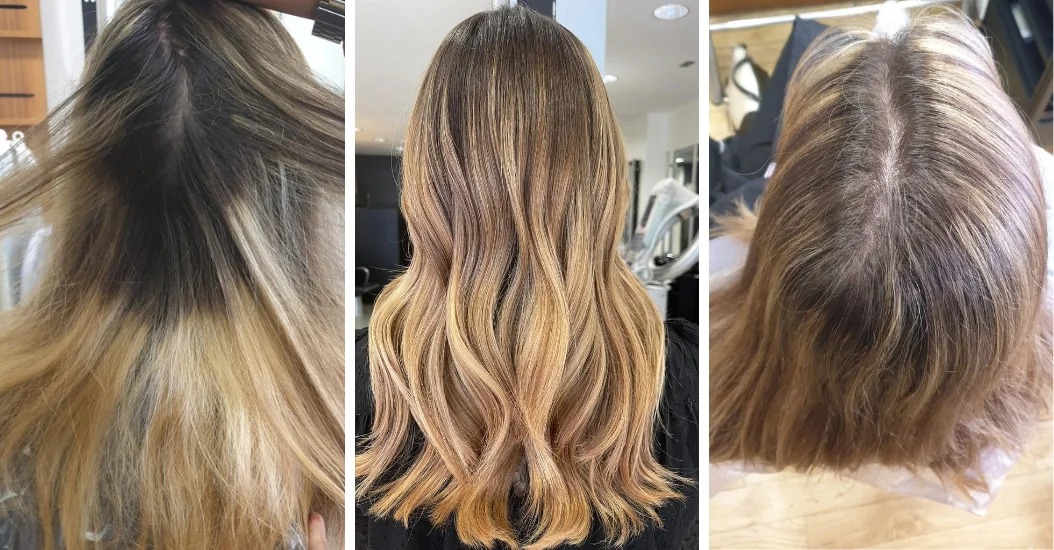 What Is Hair Colour Correction
Whether you want to give fresh lift to your mane, or want to radically alter your image, it's exciting changing your hair colour. But sometimes, excitement can turn into embarrassment if it all goes terribly wrong. Uneven tones, brassy tints and shades that are too light or dark, turn your hair colour dreams into a […]
Back to listings
Whether you want to give fresh lift to your mane, or want to radically alter your image, it's exciting changing your hair colour. But sometimes, excitement can turn into embarrassment if it all goes terribly wrong.
Uneven tones, brassy tints and shades that are too light or dark, turn your hair colour dreams into a nightmare. So, while you may think all hope is lost, there is a solution; hair colour correction.
"I love a colour correction" says Tina Mehmi from our Colour Workshop. "To be able to undo a colour that a client doesn't like to a colour they love is empowering for a hairdresser." With Tina by our side, we share what hair colour correction involves from start to finish, and free you from your miscoloured mishaps forever.
How does hair colour correction work?
In a nutshell, hair colour correction is carefully applying a new colour shade to give you a healthier, even textured mane. Toners neutralise the current colour of your 'do, which then allows the cuticles to take a corrected colour more effectively. "The condition of your hair plays an integral part" Tina comments.
"If your hair is not in good condition, then we would not recommend lightening or darkening your hair anymore. So, we would need to look at other options. Plus, your lifestyle would need to be considered because there is maintenance involved in a colour change."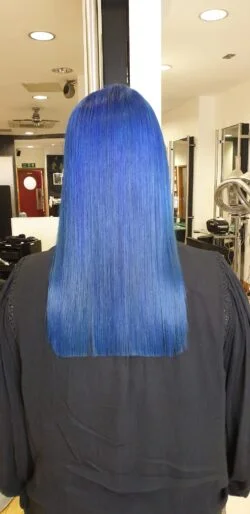 Hair colour correction: step-by-step
Correcting uneven hair is more complex than just dyeing your mane. That's why we always recommend booking an appointment at your nearest salon and getting your colour corrected professionally.
The urge to get your hair fixed quickly needs to be avoided too. Wait at least four weeks after your colour catastrophe, so that you can achieve the strongest results.
You need to get ready for the long haul as hair correction can take several sessions, which when added up, can sometimes be between four to eight hours in the salon!
1. Choose
Before correcting the tone of any mane, choosing the right colour is essential to avoid repeating the same problems. "We discuss what you like about your current colour and what you don't" explains Tina. "We look at pictures and get inspiration for colours you'd like through Pinterest and Instagram."
"Clients skin tone and eye colour are also taken into account. If the client is already quite unhappy with their hair, changing colour to something that will not compliment them could make them feel worse" adds Tina.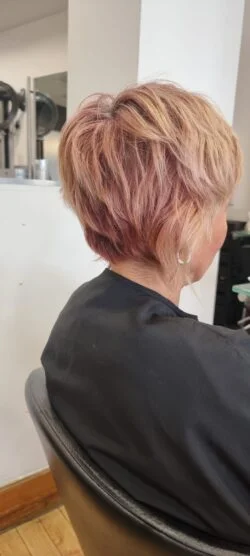 2. Check
To make sure the shade you've chosen is the right one for you, we carefully assess the condition of your mane. Incorrect product choice can cause your hair to become dry and brittle. So before fixing your colour, we may need to improve the moisture and health of your strands, to achieve the best results for your colour correction.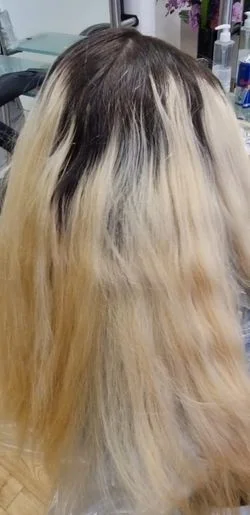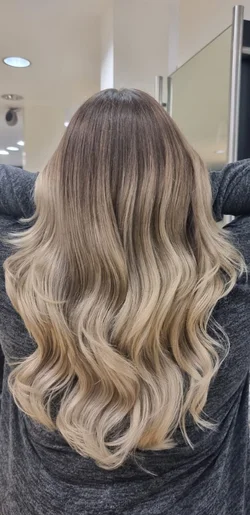 3. Apply
When we're happy the health of your tresses has improved and you've chosen your new shade, the moment you've been waiting arrives…Colour correction!
So, enjoy chatting to your colour specialist, checking the latest happenings on social media and relaxing, while the colour of your locks is transformed with either textured toners, bold bleaches or delicate dyes.
4. Complete
After hours sitting patiently, we will reveal your new colour corrected hairdo, full of jazz and swish to envy. But that's not the last stage of your colour correction journey. There's the important step of post-treatment maintenance.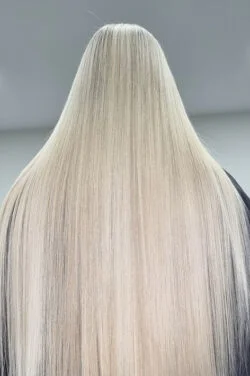 5. Maintenance
"To ensure the very best results from your colour correction, I would put a client on a 4-week maintenance program" explains Tina.
"This includes using the right after-care products, which are Kerastase Blond Absolu and Chroma Absolu. I also suggest minimising the use of hot tools, especially when bleach has been used."
So, while it may seem there's no hope, our colour correction experts can save your locks from despair and, with careful maintenance, get your hair looking the best it ever has!
Along with colour correction, hair glossing is another treatment that can revitalise the of your locks. In the words of Tina, our "Colour glossing service is amazing to do after a colour correction. It enhances the shine, gives your colour an expensive look, and adds more colour pigment back into the hair."