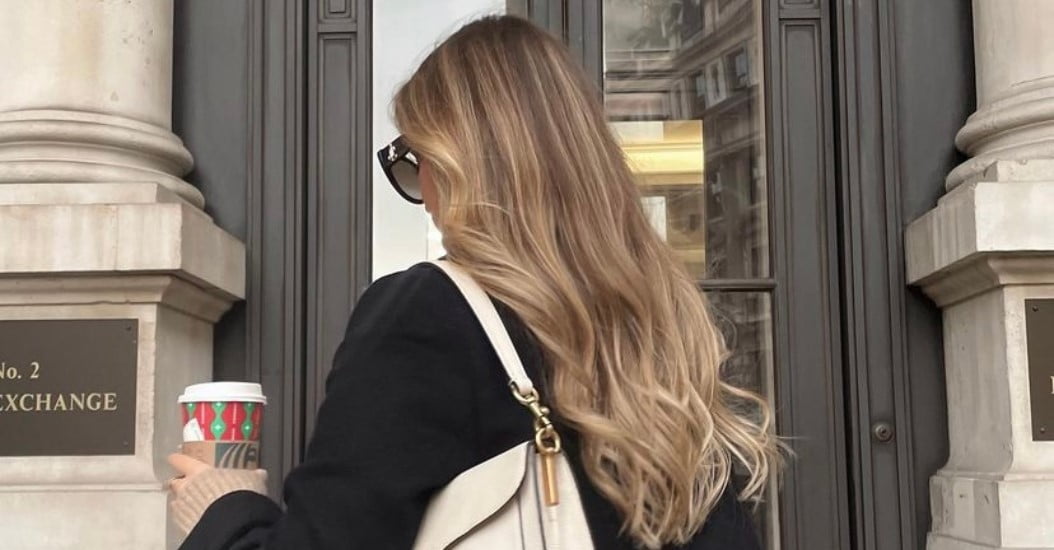 17 Golden Brown Hair Looks To Emulate The A-Listers
The metallic revolution continues to take the world by storm. We've seen the richness of copper shades, sleekness with silver hues, and now golden brown has arrived at the party too. Golden brown is a delish' combo of medium brunette and light blonde, which glows with warmth. Kirsty Judge from our Colour Workshop is here […]
Back to listings
The metallic revolution continues to take the world by storm. We've seen the richness of copper shades, sleekness with silver hues, and now golden brown has arrived at the party too.
Golden brown is a delish' combo of medium brunette and light blonde, which glows with warmth. Kirsty Judge from our Colour Workshop is here to share 17 gorge' golden brown hair ideas that'll turn your locks into an A-list 'do.
If you spot a golden brown hair look that works for you, find your nearest Rush hair salon, book an appointment and brighten your strands with gold.
1. 18-carat golden brown layers
Layering any shade gives you added length, and golden brown is no different. Waterfalling golden brown throughout your mane, then matching with loose curls, creates showstopping vibrance and depth.
2. Sweet golden brown hair with babylights
Golden brown colours travelling down and along your hair create the warmth; babylights at the tips add striking lift for a stand out finish when you're out around town.
3. Dark golden brown balayage
It's almost as if the balayage was designed for golden brown shades! Carefully brushed in amongst your darker base, this golden brown 'do delivers everything you need to lift your brunette tresses.
4. Fierce tiger golden brown lengths
Tiger golden brown shading is a truly powerful warm hair colour that puts full attention on you. Regain your confidence and embrace the power of your locks.
5. Caramel-highlighted long bob
When you want to remove that tired length, the lob is as versatile a style as they come. Cascading golden brown highlights through your mane creates a stunning light-dark contrast that's sure to impress.
6. A head covered in cinnamon
When you want warmth, you want cinnamon. Ideal for those with auburn or red tresses, cinnamon melds effortlessly, adds fun and that much needed swish-factor.
7. The hazelnut ombré
The beauty of hazelnut is that it's not brash; it's a subtle golden brown hue that puts the emphasis on your hair's natural assets. "Having healthy hair and using less heat is a must right now" Kirsty says. "So having a warmer brown colour enhances shine and can make hair look longer and thicker."
8. Golden butterscotch highlights
If you want to go for a more creative option than traditional gold, sweet butterscotch lets you achieve that. Highlights make sure that butterscotch shading doesn't wash out your complexion; instead it brightens your skin and brings out the colour of your eyes.
9. Deep metallic curls
Mixing deep curls with golden brown shading takes away possible harshness and avoids brassiness. You can achieve that voluminous 'do and show off tresses that look subtle, yet make a confident statement.
10. Shiny golden waves
Going for full-head golden shading works beautifully with deep waves. Kissing the sun from every angle, it shines brightly like a long gold necklace catching camera flashes on the catwalk.
11. Two-tone golden brown highlights
The concertina of brunette, followed by golden brown highlights along your strands, is a creative way to build volume and length.
12. The light golden brown ombré
Leaving your dark natural colour on top, then moving golden brown tints down your hair, draws full attention to your tresses day or night.
13. The golden brown mahogany middle-part
Although mahogany doesn't express the 'typical' lightness and visibility of golden brown, this shade does bring the warmth, shine and light that makes golden brown special.
14. Smooth honey ombré
As far as golden brown hair colours go, honey gives you the authentic sweetness you can only get from a shade inspired by nature. Going with the ombré reveals warmth gradually, meshing beautifully with your brunette base.
15. Warm golden brown tones
If you're keen to take away the brooding atmos' being a brunette can bring to your face, placing warm gold tones at the base of your mane lifts your features and mood too. "Warm golden brown really enhances light eyes" explains Kirsty. "Lighter skin glows which gives you a healthier look."
16. Deep rose gold colouring
Rose gold shading is perfect for those looking to get golden locks, but prefer something more subtle. Gold catches the light, helping add movement and a magical shine.
17. Soft mocha brown tones
Mocha is a smooth and melded hue which cuts out the heaviness coffee brown can bring. It's a lighter colour style which omits the warmth of gold.
Feel like golden brown hair is a bit too light for your dark locks? Don't worry, just add depth to your 'do with burgundy shades instead.