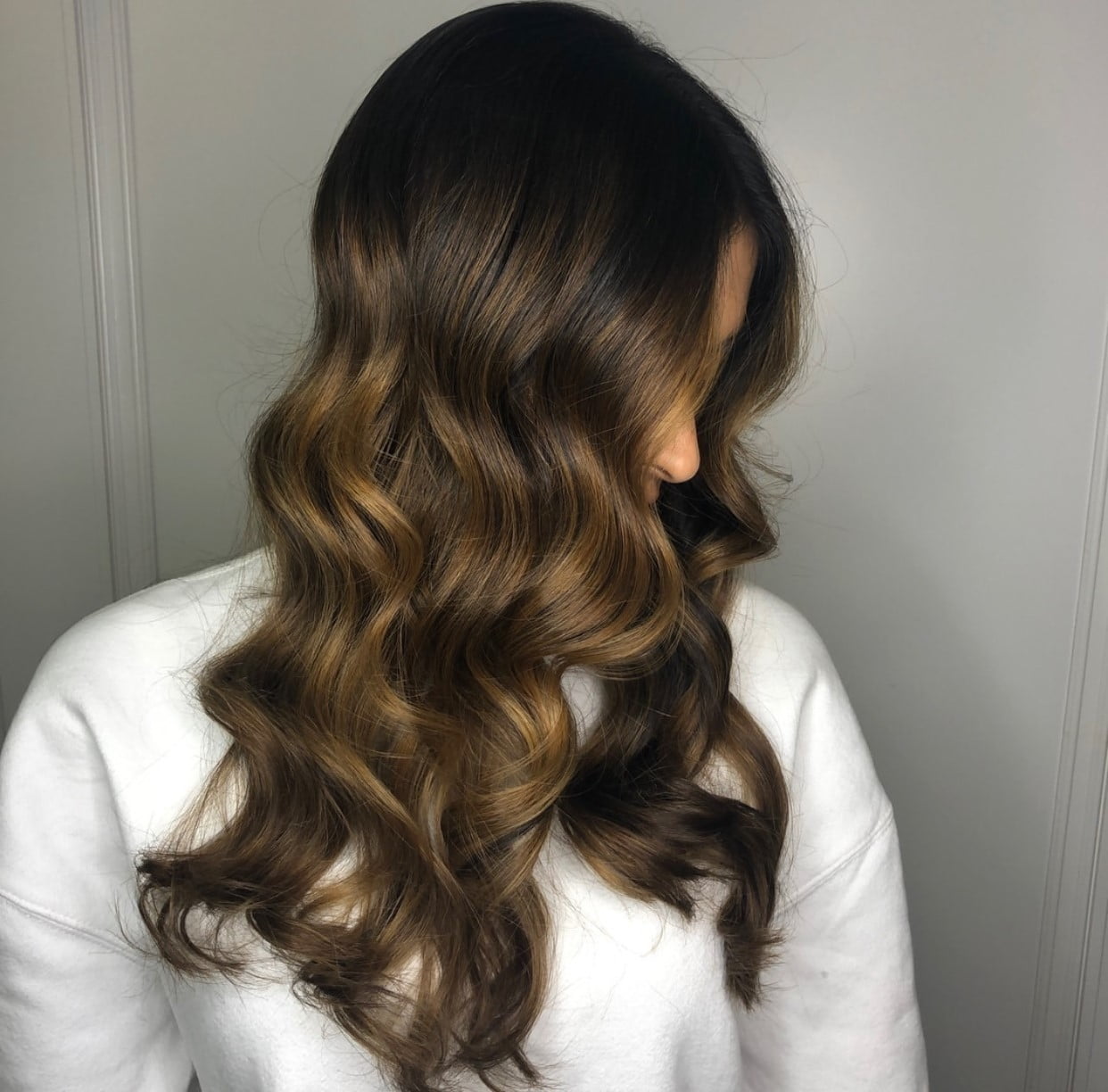 Discover Your Dark Side: Brunette Shades for Every Skin Tone
Whether you're a natural brunette wanting to return to your roots or a blonde who just fancies switching up your look, there's a whole spectrum of shades that you can try when going for a darker hair colour. Trouble is, there's a science to finding the right hair colour for your skin tone. When changing […]
Back to listings
Whether you're a natural brunette wanting to return to your roots or a blonde who just fancies switching up your look, there's a whole spectrum of shades that you can try when going for a darker hair colour. Trouble is, there's a science to finding the right hair colour for your skin tone.
When changing your hair colour, you've got to keep your skin's undertone in mind; the right shade will complement your complexion – not work against it. Your skin undertone is all about the subtle hints of colour below the surface of your skin. So, you can have fair skin with warm undertones, or dark skin with cool undertones. And because your skin undertone will never change, it's a better way to really determine which brunette hair colours you'll suit.
There are three undertone colours:
Cool – you'll have pink, red or bluish base tones.
Warm – your surface skin tone will have hints of yellow, peach or golden colours.
Neutral – you've got a mixture of both warm and cool base tones, or your skin undertone and surface colour is pretty much the same.
How to Work Out Your Skin Undertone
To work out which of the three undertones you have, the easiest thing to do is to simply look at the veins on your wrist. If they seem blue or purple in natural light, you've got cool undertones; greenish veins signal a warm undertone.
And if you've got both blue and green veins on the underside of your arm, it's likely that you've got a neutral undertone. Those with neutral undertones are fortunate in that they can usually pull off most hair colours and shades! But if you want to focus on picking out certain tones, take a closer look at your veins. If it seems as though you've got more green veins, you're leaning towards a warm undertone; more blue veins indicates that you've got an ever so slightly cooler undertone.
Brunette Shades for Different Skin Tones
Here are some of our favourite brunette shades and the skin tones (and undertones!) they best suit. In need of some inspiration? Check out this season's hottest hair colour trends before booking an appointment with your stylist.
Fair Skin with Cool Undertones
Jessica Biel's glossy locks are enough to give anyone hair envy. Her brunette shade works so well because it's tonal; keeping her roots dark, her hair lightens to a golden chestnut towards the tips. Generally speaking, those with fair skin and cool undertones should stick to blue-based taupe or neutral shades, rather than those with a reddish tint to them.
Fair Skin with Warm Undertones
Actress Megan Fox embraces old Hollywood glamour with a look that works perfectly against her fair skin with warm undertones. Rich caramel highlights frame her face, giving her hair depth, movement and shine – so much shine!
Medium Skin with Cool Undertones
Medium complexions with cool undertones really suit ashy, neutral brunettes, like Bella Hadid's cool charcoal hair colour. This brunette shade really lifts her sleek, poker-straight look; the finish is modern, and anything but washed-out.
Medium Skin with Warm Undertones
Jessica Alba's soft chocolate shade certainly looks scrumptious, but there's actually quite a lot of versatility attached to this skin tone and undertone. If you wanted to go lighter, we recommend going for an ombre or balayage colour; keep your roots more neutral (use Jessica's chocolate hue as your starting point), then go for a deep honey towards the ends.
Olive Skin Tone
For those with olive skin tones like Selena Gomez, deep, rich brunettes are always flattering. However, olive skin tones can easily pull off lighter shades too; Gomez herself has experimented with various colours, ranging from auburn-tinted browns, right through to warm honey hues.
Dark Skin with Cool Undertones
Dark complexions with cool undertones suit inky black hair colours like actress Lupita Nyong'o. Those with cool undertones like hers can also experiment with blue-black brunette shades; if you're not ready for a change of hair colour though, definitely adopt Lupita's makeup looks – that blue liner is everything.
Dark Skin with Warm Undertones
Jourdan Dunn's coppery brown balayage really brings out the warmth in her complexion. The colour is perfect for the cut too; it softens her blunt bob and frames her face.