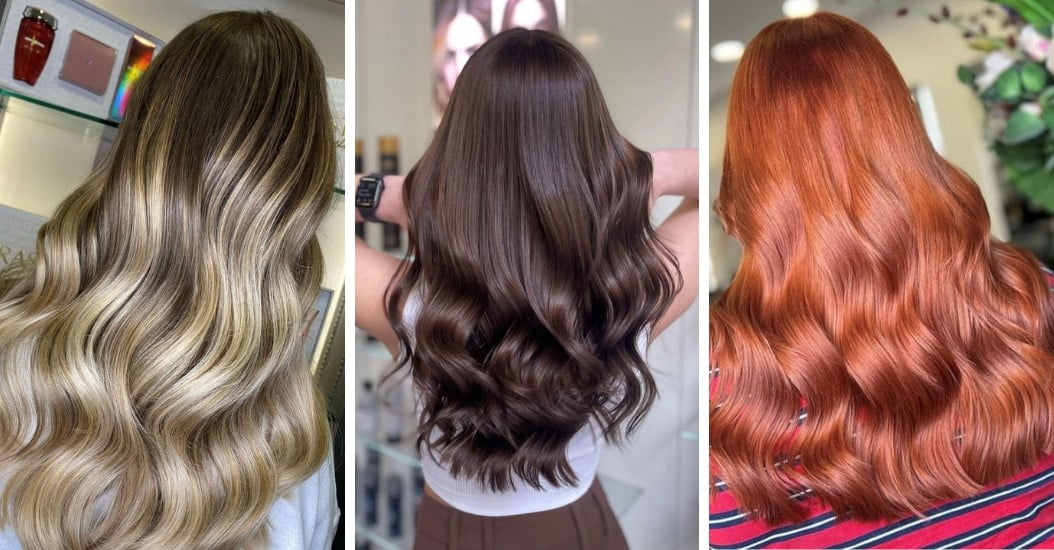 How To Curl Your Hair With Straighteners
It's a given that there's nothing quite like a pair of quality straighteners. They do wonders for de-kinking your strands and emphasising your features. Flat irons can do more than just straighten though. When you wake up and want those A-list curls you've seen on Instagram, you don't need expensive curlers; your own straighteners can […]
Back to listings
It's a given that there's nothing quite like a pair of quality straighteners. They do wonders for de-kinking your strands and emphasising your features. Flat irons can do more than just straighten though.
When you wake up and want those A-list curls you've seen on Instagram, you don't need expensive curlers; your own straighteners can make it a reality instead.
Yes, flat irons are the new curlers and Sophie Chandler, from our fantastic Creative Workshop Team, goes through each step of how you curl your hair with straighteners to achieve that red-carpet look.
If you want to make your ringlets shine even stronger, find your nearest Rush hairdressers and book a Fusio Dose treatment with your cut & finish. It'll revitalise the health of your strands and make your curls come to life.
1. Prepping and protecting your hair
Before you find out how to curl your hair with flat irons, you need to ensure you don't damage your 'do. As we all know, excessive heat will affect the shine and healthiness of your hair. "If you're trying to achieve a curl, my go to prep-product is L'Oréal PLI" says Sophie. "For heat protection, the product I recommend for your mid-length and ends is Kerastase Chromatique Protecting Conditioner."
2. Section your hair and work upwards
The first stage is to get your hair organised so you can curl it; putting your strands into individual sections makes them much easier to curl. Section your hair at the bottom and go right the way across, then slowly work upwards to create each section you're looking to curl. The thickness of your mane defines how many sections you'll need. So, if you've got thicker hair, you'll need to create more sections. If you want to have tighter ringlets, create smaller sections, as these will wind tighter around your straighteners. It may take longer, but the results are totally worth it!
3. Curl your hair away from your face
Now it's time to get ready for curling with your straighteners. "Make sure you're working the sections away from your face" explains Sophie. "This will make it look more modern. Also, I'd recommend leaving a small section of your hair straight at the end. This help you avoid losing any length or any of the particular sections to spring up."
4. Creating your curls
So, with your flat irons in hand, point them down and twist them around your locks once. After doing this, glide your straighteners down your hair, remembering to keep the section straight at the end, and create the curl. Repeat this for each of the sections you've set out for your mane, and before you know it, you'll have a head full of gorgeous natural ringlets.
5. Finishing off the curls
Add in a few final touches to get true volume-enhanced curls. "Use hairspray and some hair oil when you've finished curling to hold the curls in place" says Sophie. "Then, using a soft bristle brush or a comb, brush out the curls to expand the shape into more of a wave and loose curl" Sophie adds. You don't need to worry about the curls being lost. The prep-product you put in at the start will expand the shape, and emphasise that Hollywood look even more!
Knowing how to curl your hair with straighteners makes all the difference come Xmas party night! Decide which Christmas hairstyle you want to rock your new found curls with on the festive dancefloor.